Author Events
STORYTIME & BOOK SIGNING
Scott Campbell
Saturday, October 12, 10:30 a.m.
Ages 4-8
Join the very funny and talented Scott Campbell for a reading and a drawing demonstration, see models Scott's made of a human skull, a cat skull, and more, and get excited about the skulls in our heads and everyone else's heads! In the highly entertaining, informative new picture book Skulls!, award-winning illustrator Scott Campbell and author Blair Thornburgh put their heads together to celebrate one of the most important bones in your body: the skull! This smart, skull-positive story cheerfully dispels any fears kids might have about their skeletons, flipping our view of skulls from a spooky symbol to a fascinating, cool, and crucial part of our bodies.
Available for signing:
Skulls! $17.99
Sleepy, the Goodnight Buddy $16.99
And more
---
AUTHOR TALK & BOOK SIGNING
Henry Winkler & Lin Oliver
Saturday, October 12, 3:00 p.m.
Ages 8-12
Join Emmy Award-winning actor Henry Winkler and Lin Oliver for a celebration of their new out-of-this-world middle-grade series, Alien Superstar! No one is shocked by the six-eyed alien strolling around the Universal back lot. The tourists just think he's part of the show. It doesn't take long for Buddy to land a role on a popular TV show, playing (of course) an alien. He becomes an overnight heartthrob and is suddenly faced with legions of adoring fans, rides in glamorous limos, and appearances at "all-the-shrimp-you-can-eat" red carpet parties. But can Buddy maintain his secret identity while in the spotlight?
Available for signing:
Alien Superstar $14.99
And more
---
AUTHOR TALK & BOOK SIGNING
Christian Robinson
Friday, October 18*
Ages 4-7
*School visit, public invited–please call for details.
Funny and sweet, told with lyrical text and bright, unexpected illustrations, Just in Case You Want to Fly, by the award-winning team of Julie Fogliano and Christian Robinson, is a celebration of heading off on new adventures–and of knowing your loved ones will always have your back when you need them. A joyful, inclusive cast of children fly, sing, and wish their way across the pages, with everything they could ever need–a cherry if you need a snack, and if you get itchy here's a scratch on the back–to explore the world around them. Christian Robinson's bold illustrations bring out the humor and warmth of the poetic text, teasing out new meanings and adding delightful details that will have you turning the pages again and again.
Available for signing:
Just in Case You Want to Fly $18.99
And more
---
BARNEY SALTZBERG STORYTIME
Barney Saltzberg
Saturday, October 19, 10:30 a.m.
Ages 3-7
Join multitalented author and illustrator Barney Saltzberg for a reading of his delight new book, Dog and Rabbit, hilarious songs, and more. Dog and Rabbit is a funny, sweet story of unrequited friendship from the creator of Beautiful Oops! and Crazy Hair Day. Dog likes Rabbit. Rabbit likes Bunny. But Bunny ignores Rabbit. How will the friendship triangle resolve? Written in four parts, this picture book navigates the pitfalls of budding friendship and explores the rewards of patience.
Available for signing:
Dog and Rabbit $14.99
Beautiful Oops! $15.95
And more
---
AUTHOR TALK & BOOK SIGNING
Remy Lai
Friday, October 25*
Ages 9-13
*School visit, public invited–please call for details.
Pie in the Sky is a poignant, laugh-out-loud illustrated middle-grade novel about an eleven-year-old boy's immigration experience, his annoying little brother, and their cake-baking hijinks! Recipient of five starred reviews!
When Jingwen moves to a new country, he feels like he's landed on Mars. School is torture, making friends is impossible since he doesn't speak English, and he's often stuck looking after his (extremely irritating) little brother, Yanghao. To distract himself from the loneliness, Jingwen daydreams about making all the cakes on the menu of Pie in the Sky, the bakery his father had planned to open before he unexpectedly passed away. The only problem is his mother has laid down one major rule: the brothers are not to use the oven while she's at work. As Jingwen and Yanghao bake elaborate cakes, they'll have to cook up elaborate excuses to keep the cake making a secret from Mama.
Available for signing:
Pie in the Sky $21.99, $12.99p
---
DOG MAN DO GOOD TOUR
Dav Pilkey
Saturday, October 26, 1:00 p.m.
Ticketed Event: Tickets available on Brown Paper Tickets, in person at Children's Book World (sorry, no phone orders) and at the event.*
Barnum Hall Theatre
600 Olympic Boulevard
Santa Monica, CA 90405
On the Campus of Santa Monica High School
A Meet and Greet with Dav Pilkey
A Presentation of his Inspiring Story with Live Drawing
A Signed Copy of Dog Man: For Whom The Ball Rolls
Photo Opportunities with Dog Man and Captain Underpants
Exclusive Giveaways, Fun Activities and More!
Dav Pilkey's Do Good Tour will bring together kids, families, and educators, to highlight the many ways books inspire–and how each individual can help others and make a positive difference wherever they are. In addition to getting an opportunity to meet Dav Pilkey and hearing his inspiring story as a kid who struggled with ADHD and dyslexia, attendees at each family-friendly event will be treated to fun activities including photo opportunities with Dog Man and Captain Underpants costumed characters, signed books and giveaways, and more. Following a highly entertaining, uplifting presentation, Dav Pilkey will meet, greet, and take a photo with all ticket holders.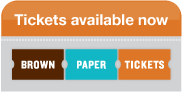 Event Guidelines:
Each ticket includes a signed copy of Dog Man 7: For Whom the Ball Rolls, to be given to you at the event. If you already have a copy of Dog Man 7, we will have donation boxes at the event and you can leave your extra copies for a foster children in need.
Everyone attending needs a ticket (with the exception of lap-sitting children, 2 and under).
We'll have selections of Dav's other books for sale at the event, and some other cool stuff. Due to time constraints, no memorabilia or books from home will be signed.
There will be lots of fun give-aways, including a Reading Is Your Superpower Cape and other fun swag and some cool prizes.
Tickets are nonrefundable.
Do Good Opportunities:
Bring or buy a new book to donate to foster children through the Edelmans Childrens Court Shelter Care Program.
Bring brand new school appropriate kids t-shirts, sizes 5-14 (especially sizes 7 & 8) to be donated to underserved elementary-age school childrens in the LA Unified School District through Operation School Bell (OSB), a service of the Assistance League® of Los Angeles.
---
AUTHOR TALK & BOOK SIGNING
Andy Griffiths
Saturday, November 2, 3:30 p.m.
Ages 7-12
Join hilarious, very creative author Andy Griffiths for a celebration of the ninth book, The 117-Story Treehouse, in the extremely popular illustrated chapter book series. Andy and Terry live in a 117-story treehouse. It used to be a 104-story treehouse, but it just keeps growing! It now has a pajama-party room, a water-ski park filled with flesh-eating piranhas, an Underpants Museum, a giant-fighting-robot arena, and the Door of Doom (don't open it or you'll be COMPLETELY and UTTERLY DOOMED!). For as long as Andy and Terry have been writing books together, Andy has always been the narrator and Terry has always been the illustrator. But when Terry tries to prove that he can narrate as well as draw, the story goes completely out of control and the Story Police arrive to arrest the whole treehouse team for crimes against storytelling!
Available for signing:
The 117-Story Treehouse $13.99
And more