$17.95
ISBN: 9780393329902
Availability: On Our Shelves Now
Published: W. W. Norton & Company - October 17th, 2007
A cause for celebration, and a landmark work that gathers in one volume many of Africa's most cherished folktales.
---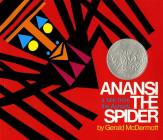 $8.99
ISBN: 9780805003116
Availability: On Our Shelves Now
Published: Square Fish - March 15th, 1987
Anansi the Spider is one of the great folk heroes of the world. He is a rogue, a mischief maker, and a wise, lovable creature who triumphs over larger foes.
---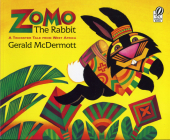 $7.99
ISBN: 9780152010102
Availability: Usually Ships in 3-7 Days - Not in stock but can be ordered.
Published: HMH Books for Young Readers - May 1st, 1996
Zomo the rabbit, a trickster from West Africa, wants wisdom. But he must accomplish three apparently impossible tasks before Sky God will give him what he wants. Is he clever enough to do as Sky God asks?

---

$7.99

ISBN: 9780140549058

Availability: On Our Shelves Now

Published: Puffin Books - August 15th, 1992

"In this Caldecott Medal winner, Mosquito tells a story that causes a jungle disaster. "Elegance has become the Dillons' hallmark. . . . Matching the art is Aardema's uniquely onomatopoeic text . . . An impressive showpiece."
-Booklist, starred review.

Winner of Caldecott Medal in 1976 and the Brooklyn Art Books for Children Award in 1977.

---

$7.99

ISBN: 9780395539637

Availability: On Our Shelves Now

Published: HMH Books for Young Readers - April 30th, 1990

Sun and his wife, the moon, lived on Earth and built a large house so that the water people could visit. But so many poured in that they were forced to move to the sky.

---

$7.99

ISBN: 9780140546163

Availability: Usually Ships in 3-7 Days - Not in stock but can be ordered.

Published: Puffin Books - May 20th, 1992

A cumulative rhyme relating how Ki-pat brought rain to the drought-stricken Kapiti Plain. Verna Aardema has brought the original story closer to the English nursery rhyme by putting in a cumulative refrain and giving the tale the rhythm of "The House That Jack Built."

---

$17.99

ISBN: 9780688040451

Availability: On Our Shelves Now

Published: Amistad - December 31st, 2018

A Caldecott Honor and Reading Rainbow book, this memorable retelling of Cinderella is perfect for introducing children to the fairy tale as well as the history, culture, and geography of the African nation of Zimbabwe.

---

$22.95

ISBN: 9781452182582

Availability: On Our Shelves Now

Published: Chronicle Books - March 10th, 2020

Tales of East Africa is a collection of 22 traditional tales from Kenya, Uganda, and Tanzania.

Welcome to a world of magical adventure—a place where a boy spares the life of a fearsome monster, a flock of doves brings a girl back from the dead, and a hare wreaks havoc among all the other animals.


---