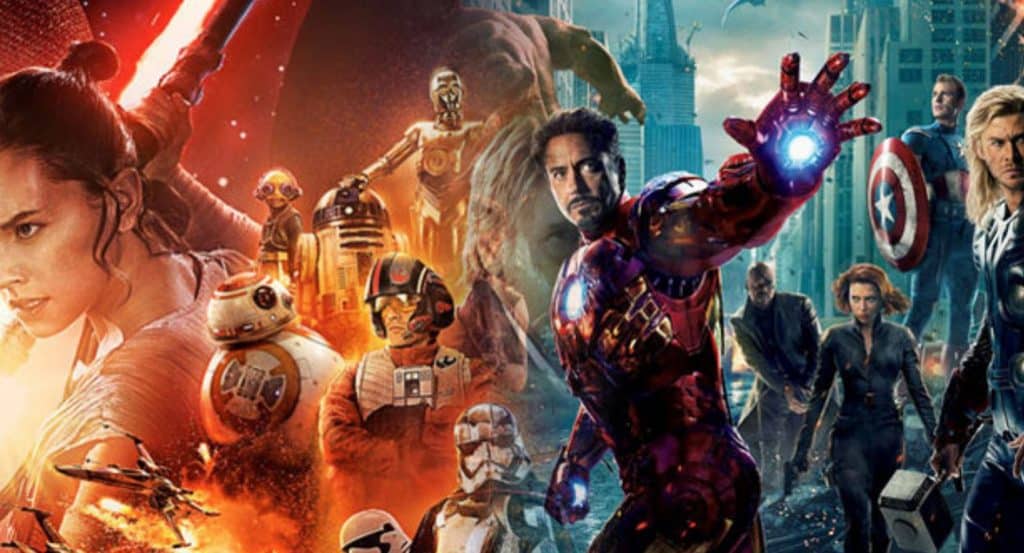 $4.99
ISBN: 9781465490575
Availability: Not in stock but may be ordered. Subject to Publisher Availability.
Published: DK Children - September 3rd, 2019
Whose suit is reinforced with the metal Vibranium? Who loves climbing up walls? Who has unlimited strength? Discover these answers and all the amazing powers of your favourite Marvel Super Heroes. Meet the Guardians of the Galaxy, Spider-Man, Thor, The Hulk, Black Widow, Captain America and many more!

---

$7.99
ISBN: 9781484799482
Availability: Backordered - Subject to Publisher Availability
Published: Marvel Press - June 6th, 2017
Discover how Peter Parker becomes Spider-Man, Stephen Strange becomes Doctor Strange, and how the new Avengers join the team!




This World of Reading Level 1 reader bind up features three stories and comes with an accompanying audio CD featuring word-for-word narration of the text.

---

$4.99

ISBN: 9781368008532

Availability: On Our Shelves Now or Recently

Published: Marvel Press - January 16th, 2018

The This is line of World of Reading early readers is designed to offer reluctant readers books they will want to read by featuring the origin stories of characters they love.

---

$4.99

ISBN: 9781368028639

Availability: On Our Shelves Now or Recently

Published: Marvel Press - October 23rd, 2018

Discover how Miles Morales becomes Spider-Man in this leveled reader. Includes stickers for extra reading fun! 

---

$4.99

ISBN: 9781368026697

Availability: On Our Shelves Now or Recently

Published: Marvel Press - February 5th, 2019

The This is line of World of Reading early readers is designed to offer reluctant readers books they will want to read by featuring the origin stories of characters they love.
Carol Danvers was a pilot in the US Air Force—and one of the best. When learning about the Kree alien race, a device explodes and the blast gives her super powers!

---

$4.99

ISBN: 9781368011280

Availability: On Our Shelves Now or Recently

Published: Marvel Press - October 3rd, 2017

In this epic origin retelling for early readers, discover how Thor proves his worthiness to become the leader of Asgard!




---

$4.99

ISBN: 9781524763886

Availability: On Our Shelves Now or Recently

Published: Golden Books - January 2nd, 2018

Marvel's Black Panther springs to life in his first ever action-packed Little Golden Book!


---

$4.99

ISBN: 9780316413152

Availability: On Our Shelves Now or Recently

Published: LB Kids - January 16th, 2018




T'Challa, as the Black Panther and warrior King of Wakanda, must team up with elite members of the Dora Milaje--Wakanda's special forces--and C.I.A. agent Everett K. Ross to defend his kingdom in this epic leveled reader based on the upcoming film Marvel's Black Panther.




Passport to Reading Level 2

---

$4.99

ISBN: 9781368028639

Availability: On Our Shelves Now or Recently

Published: Marvel Press - October 23rd, 2018

Discover how Miles Morales becomes Spider-Man in this leveled reader. Includes stickers for extra reading fun! 

---

$4.99

ISBN: 9781465455789

Availability: On Our Shelves Now or Recently

Published: DK Children - December 15th, 2017

Follow the exciting adventures of Rey, Finn, and Rose in the highly anticipated new film, Star Wars: The Last Jedi™! This 48-page book is aimed at helping young readers develop their reading skills, and will introduce them to brand new heroes, villains, vehicles, and locations, as well as featuring children's much-loved favorite characters.

---

Not available for order.

ISBN: 9781368009768

Availability: Special Order - Subject to publisher availability.

Published: Disney Lucasfilm Press - September 1st, 2017

To some she's a princess, to others a general, but toeveryone Leia Organa is one of the galaxy's greatest leaders. Learn all aboutLeia's exciting adventures with A LeaderNamed Leia.

---

$4.99

ISBN: 9780736434911

Availability: On Our Shelves Now or Recently

Published: Golden Books - April 12th, 2016

The epic space saga, Star Wars: The Force Awakens, is retold in the iconic Little Golden Book format! Featuring stunning retro illustrations, this book is perfect for Star Wars—and Little Golden Book—fans of all ages!

---

$4.99

ISBN: 9780736435468

Availability: Not in stock but may be ordered. Subject to Publisher Availability.

Published: Golden Books - July 28th, 2015

The epic space saga, Star Wars: Attack of the Clones, is finally retold in the iconic Little Golden Book format! Padawan Anakin Skywalker must choose between his Jedi duty and love, while Obi-Wan Kenobi uncovers a sinister plot that may lead to war. Featuring stunning retro illustrations, this book is perfect for Star Wars—and Little Golden Book—fans of all ages!

---

$4.99

ISBN: 9780593118368

Availability: On Our Shelves Now or Recently

Published: Golden Books - October 4th, 2019

An all-new Star Wars Little Golden Book!

Can Rey, Finn, Poe Dameron, General Leia, Chewbacca, and the Brave Resistance save the galaxy from Kylo Ren and the evil First Order? Featuring stunning retro illustrations, this Little Golden Book is perfect for Star Wars fans of all ages!


---

$4.99

ISBN: 9780736435864

Availability: On Our Shelves Now or Recently

Published: Golden Books - July 10th, 2018

An exciting Little Golden Book based on Star Wars: The Last Jedi!


---

$4.99

ISBN: 9780736435383

Availability: On Our Shelves Now or Recently

Published: Golden Books - July 28th, 2015

The epic space saga, Star Wars: A New Hope, is finally retold in the iconic Little Golden Book format! Luke Skywalker begins a journey that will change the galaxy, as he leaves his home planet, battles the evil Empire, and learns the ways of the Force. Featuring stunning retro illustrations, this book is perfect for Star Wars—and Little Golden Book—fans of all ages!

---